A Halloween (október 31.) az őszi szünet idejére esik, így arra gondoltunk, hogy az első 20 db VPS LARGE csomag rendelő számára 18% kedvezményt biztosítunk*.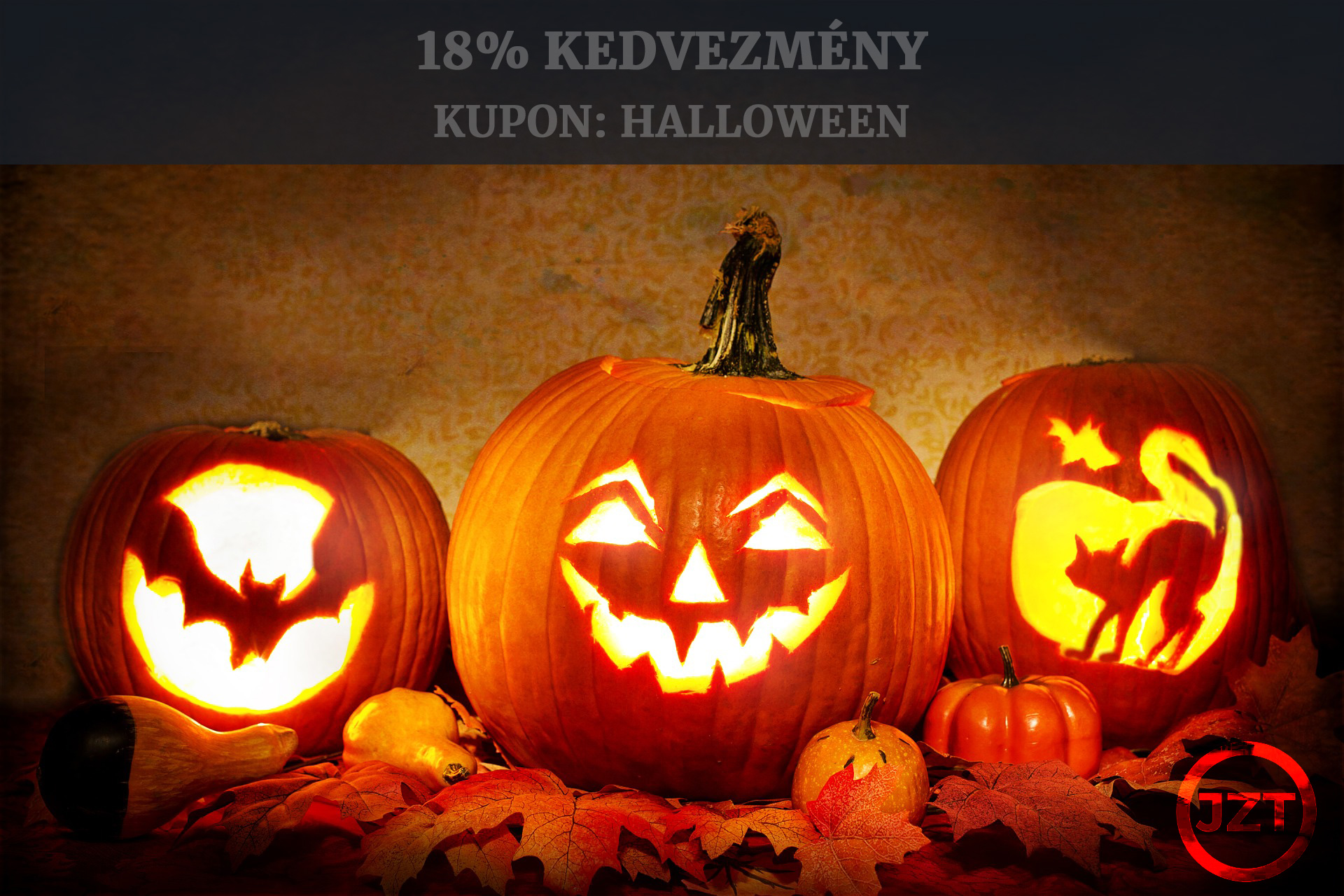 Kedvezmény igénybevételének feltételei*
akár 1 hónapos előfizetés esetén is
új ügyfélnek kell lenned
20 db VPS LARGE csomagra vonatkozik a kedvezmény, ne maradj le
használd a Halloween kuponkódot
CSAK október 31-én és november 1-én váltható be a kupon
Hogyan válthatod be a 18%-os kedvezményt?
Tedd a virtuális kosaradba a VPS LARGE csomagot
Töltsd ki az adataidat
Mielőtt fizetnél add meg a Halloween kódot a kupon bevitelére szolgáló mezőbe.
Rendeld meg a szolgáltatást, amelynek az árát már a rendszerünk csökkentette is a 18% kedvezménnyel.
Fizesd ki a szolgáltatást
FIGYELEM!
új ügyfelenként CSAK 1 db VPS LARGE csomag igényelhető
meglévő ügyfeleink számára ez a promóció nem vehető igénybe
más kedvezménnyel nem összevonható pl. éves előfizetés mellé sajnos nem tudod felhasználni.
Ha kérdésed lenne, akkor kattints a következő linkre: KAPCSOLAT
Mi is az a Halloween?
A halloween ősi kelta hagyományokból kialakult ünnep október 31. éjszakáján (a Mindenszentek előtti este), amit elsősorban az angolszász országokban tartanak, bár mára már az egész világon elterjedt a divatja. Magyarországon is így történt és az egyébként szomorúságra okot adó ünnep a Mindenszentek és a Halottak napját megelőző nap bulizós és játékos hangulatú szokásává vált.
Forrás: Halloween - https://hu.wikipedia.org/wiki/Halloween